A sales campaign created by r//evolution for our client MetroMail has won Best Marketing Campaign at the 2019 Print, Design & Marketing Awards.

MetroMail is an innovative mailing house that offers mailing, printing and data management solutions to multiple sectors including travel, financial, public sector, retail, mail order and medical.

The Seaham-based business needed to drive client acquisition through a highly effective targeted communications and marketing strategy. Their sales team therefore needed an impactful way to demonstrate their extensive range of services.

MetroMail approached r//evolution to help them scope out a solution to promote their full offer, while also helping them grow and maintain market their positioning.

r//evolution's creative branding team proposed an eye-catching, high quality sales pack to achieve the outlined goals.
The initially work involved the design of a bespoke Look Book – a hand finished, limited edition hard copy A3 publication. In order to effectively present the service offer, r //evolution also created a fictitious brand; Cruise Control.
The Look Book content gave an overview of MetroMail, illustrating each service area the mailing house offers - and the various formats and finishes that can be achieved, breaking down a complex process into an engaging presentation.
Using the fictitious holiday brand also provided an opportunity to demonstrate personalisation, cart abandonment, happy birthday and anniversary mailing examples.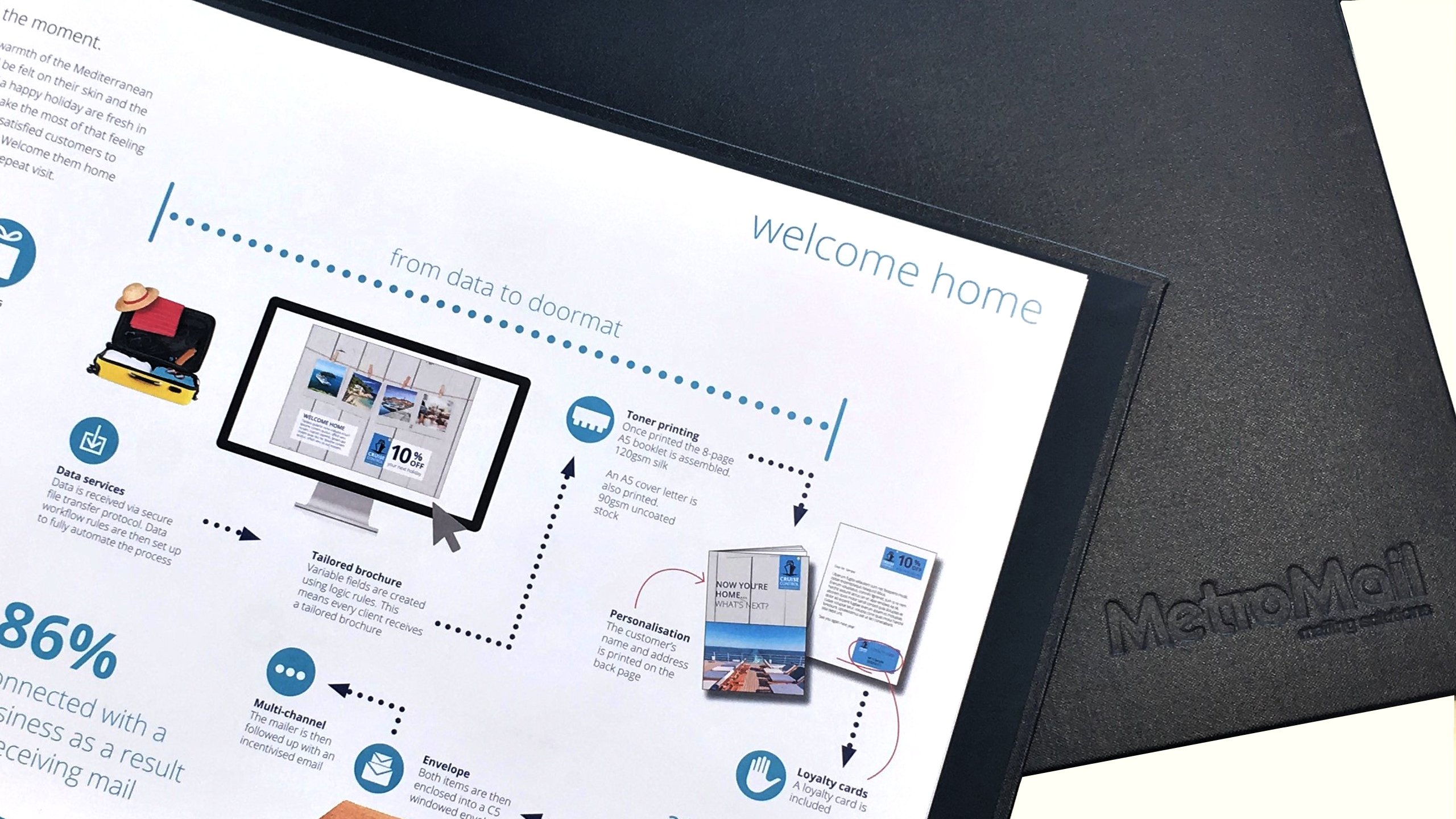 Building on the success of this project, MetroMail commissioned r//evolution's creative branding team to develop 'model' brands to demonstrate even more comprehensively their service offer. r//evolution created two more brands to represent three key industries MetroMail wanted to target:
Glowgirl

– an online cosmetics company

, representing the

retail sector

Track Motor Insurance – a motor insurance company

, representing the f

inance sector

Cruise Control – a luxury cruise operator brand, representing the leisure sector.
A suite of collateral including one-piece mailers in multiple shapes, sizes and formats - from 6 page to 12 page, A5 fliers and postcards, birthday cards, letters, transactional documents and poly-wrapped A4 brochures was designed for each of the brands. r//evolution provided all creative, enabling MetroMail to demonstrate their impressive printing and finishing capabilities.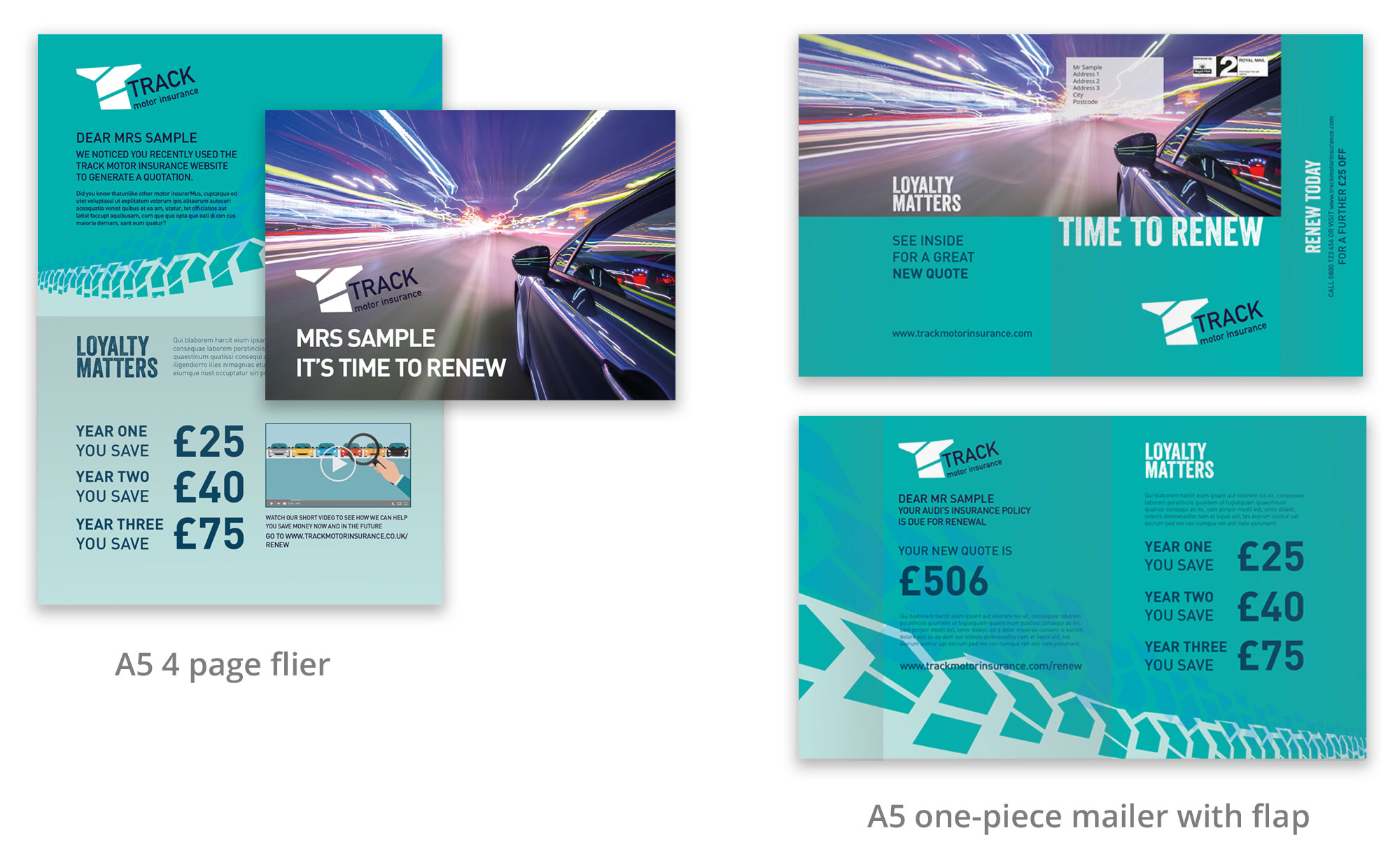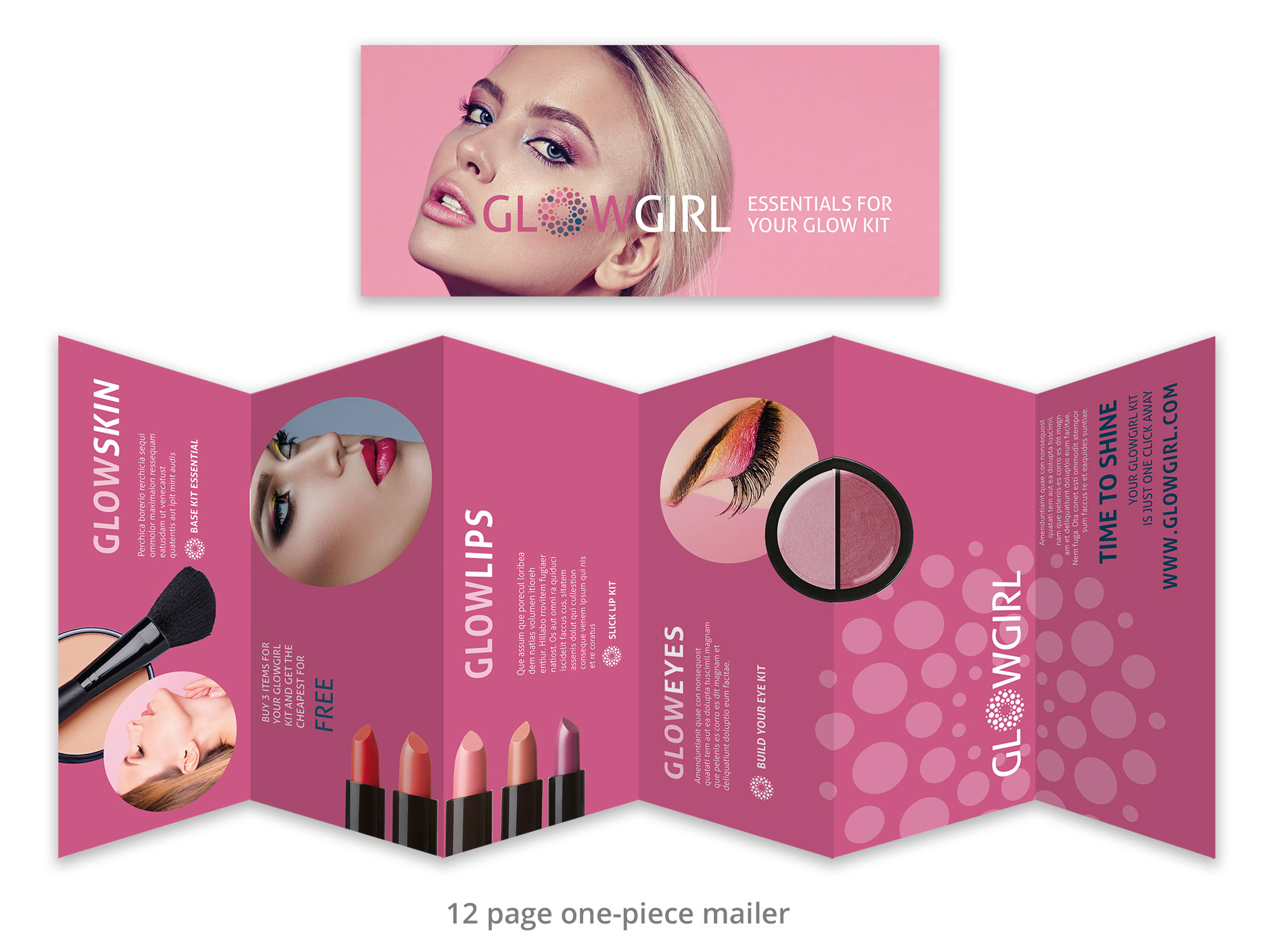 Announcing the win at the Print, Design and Marketing Awards 2019, the judges described the sales pack campaign as a "highly creative marketing campaign with eye-grabbing artwork and design. A fantastic way to promote a print and direct mail business with an impressive ROI".
And there is more, as a result of this campaign, MetroMail's overall sales growth increased by 34.3% and they over-exceeded their objective to sell more innovative products by 166.6%.
If you need a results-focused team on your side – why not give us a call? From creative branding and web development, to communications and inbound marketing services, r//evolution delivers highly effective solutions and excellent return on your marketing investment.